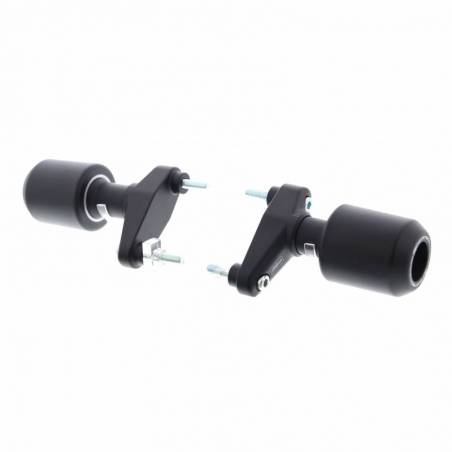  
Evotech's KTM crash bobbins are incredibly easy to fit. Simply attach to your bike's existing mounting points and hit the tarmac modification free.
These crash bungs are made from high performance engineering polymer that will protect your motorcycle's fairing in the event of a spill.
The mounts are CNC machined from aircraft quality aluminium and colour anodised - if it's good enough for jet planes, it's good enough for KTM riders!
Two bungs/bobbins, mounts, fixings and instructions are included in the KTM crash bobbins' kit.
Evotech will supply individual replacement crash protection parts.

(KTM riders please note: the image is for illustration only.)