For info on Evotech-Performance availability contact us here
close
 
Evotech rear brake fluid reservoir or hydraulic clutch with porthole
Evotech
* NON-EU customers and EU VAT Companies can save VAT, contact us after checkeout
Product customization
Don't forget to save your customization to be able to add to cart
Evotech rear brake fluid tank or hydraulic clutch with porthole RT-02
Rear brake fluid reservoir and hydraulic clutch with porthole RT-02
The evotech racing-style range, offers dot4 liquid containers for the supply of hydraulic clutch pumps and rear brake pumps. Easy to replace on most hydraulic fluid loading systems. The component is made with a venting system that allows the membrane to adapt as a result of the consumption of liquid inside the container.
The tank is equipped with a porthole to allow the control of the liquid level.
This product is universal and fits all models, contact us if you have doubts about compatibility for your bike.
Available colours:
Body: Strong>RED, BLACK, BLUE, GOLD, RANCIO, SILVER, TITANIUM, SATIN BLACK
Cap: Strong>RED, BLACK, BLUE, GOLD, SILVER, TITANIUM, GREEN, BLACK SATIN
Bracelet: Strong>RED, BLACK, BLUE, GOLD, SILVER, TITANIUM, SATIN BLACK
If for this product there are available versions with different finishes or colors (the torches indicated in the description) use the "personalization" fields (if any) to indicate the color or send us a message!/ P>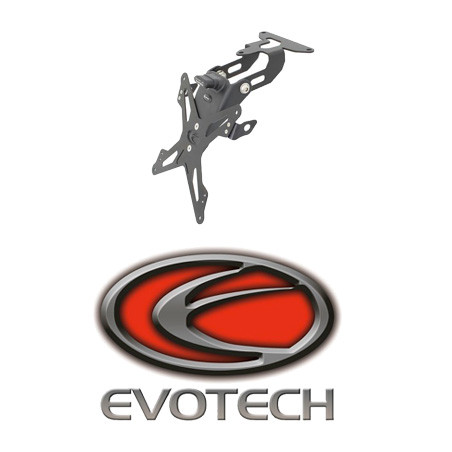 Data sheet
Motorcycle brand

Aprilia, BMW, Ducati, Honda, Kawasaki, KTM, Scooter, Suzuki, Triumph, Yamaha

Motorcycle Model

1290 SUPER ADVENTURE, Africa Twin, Bonneville, Bonneville SE, Bonneville T100, CB 500 X, CB 650 F, CBR 650 F, DUKE 125, DUKE 390, G 310 GS, GSX-S 750, Hypermotard 1100, Hypermotard 821, Monster 1200, Monster 1200 R, Monster 797, Monster 821, MT-07, MT-09, MT-10, MT-125, Multistrada 1200, Multistrada 1260, NC750X, Panigale 1199, Panigale 1199 S, Panigale 1299, Panigale 1299 S, Panigale 899, Panigale 959, Panigale 959 Corse, Panigale v4, Panigale v4 S, R 1200 GS / Adventure, R 1200 RT, R NINET, R1, R6, ronco, RSV4, RSV4 FACTORY, S 1000 R, S 1000 RR, S 1000 XR, Scrambler 800, Scrambler 800 Desert Sled, Scrambler Sixty2, Shiver 900, Supersport, Tiger 1200, Tiger 800, Tracer 700, Tracer 900, Thunder V4 1100 / RR / Factory, VERSYS 650, X-Adv, XSR 700, Z1000SX, Z650, Z900

Motorcycle Year

2000, 2001, 2002, 2003, 2004, 2005, 2006, 2007, 2008, 2009, 2010, 2011, 2012, 2013, 2014, 2015, 2016, 2017, 2018, 2019